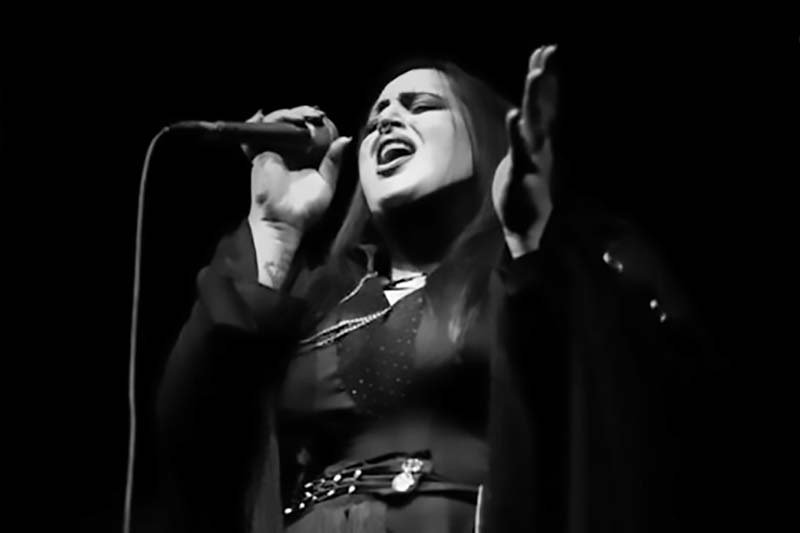 Iliana Tsakiraki teaches Contemporary & Metal singing, at Musical Praxis Conservatory.
Studies
• Classical Singing Diploma (Monody) with Nandia Fiorou, Stephanos Tsaltampasis.
• 1st Award and Commendation in the Panhellenic Contest of X.O.N. in the song category
• Modern Pop & add Distortion in Vocals with Madleine Harvey (NYC)
• Fry Scream studies with Chrysa Tsaltampasi (Melissa Cross & Complete Vocal Technique)
• Cretan Lyre Graduate with Vassilis Skoulas.
• Classical and Modern piano studies with Sophia Papadoyianni
• Classical Theory Graduate (Harmony, Solfége, Dictée)
• Lyrical Singing Graduate
Seminars
• Post-Surgery Treatments for Vocal Cord Nodules, Cysts and Polyps
• Musical performance voice & body with Anastassios Deliyannis (Theatro ton Allaghon)
• Piano Seminars with Dimitrios Toufeksis
• Traditional Voices/ Throat Singing with Jonathan Cope
• Corporeal mime and acting Workshop with Fanis Katehos
Professional & Educational Activity
• Studio and Live collaborations with very well known Metal artists such as:
Mike LePond (Symphony X), Chiara Malvestiti (Therion), Lindsay Schoolcraft (ex – Cradle Of Filth), Kassy Thor Novellainen (Mercy Isle), Heidi Parviainen (Dark Sarah), Skeptical Minds, Septicflesh, Σοφία Αρβανίτη (Solo Project), KappaDee (Drumfunk Project / DJ), Septicflesh (Great Mass), Ailyn Giménez (ex – Sirenia), Mike LePond (Symphony X), Fabio Leone (ex – Rhapsody Of Fire, Angra), Chiara Malvestiti (Therion, Crysalys), Jeff Waters (Annihilator), VK Lynne (Vita Nova) with Shane Gibson (ex – touring guitarist of Korn)
• Performance in large European festivals, as well as European Tour with Enemy Of Reality with
Therion // Scandinavian tour,Skyclad,Dames of darkness fest (UK)support to Leaves ' eyes,Artmania Festival // (RO)support to Saturnus&Anathema,Septicflesh,Gus G (Firewind, Ozzy),Maximum Fest // (RO) support to Epica, Sirenia, Annihilator,Metal Female Voices Fest 2016 // (BE) support to Tarja, Tristania,Rage,Diary Of Dreams,Wardrum,Edenbridge,VOTS festival // (MA) support to Xandria,Femme Festival // (NL) support to Cellar Darling,Metal Female Voices Fest 2014 // (BE) along with Therion, The Sirens, Leaves' Eyes,Xandria, Delain and more, Metal Female Voices Fest 2012 // (BE) along with Tarja, Revamp, Lacuna Coil
Anneke Van Giersbergen,Uli John Roth (ex-Scorpions), Maiden United,Danny Cavanagh Anathema
•STUDIO RECORDINGS
– 2016: Main Vocals – Δίσκος: Arakhne – Συγκρότημα: Enemy Of Reality – FYB Records
– 2014: Main Vocals – Δίσκος: Rejected Gods – Συγκρότημα: Enemy Of Reality – FYB Records
– 2012: Main Vocals – Δίσκος: Erevos Aenaon – Συγκρότημα: Meden Agan – Self Released
– 2011: Operatic Vocals – : The Great Mass – Συγκρότημα: Septicflesh – Season Of Mist
Iliana Tsakiraki is a Voice teacher & Vocal Coach at the Musical Praxis Conservatory.
She teaches Classical, Contemporary Pop, Rock and Metal Singing.